Introduction
Rare Disease Hong Kong Limited (hereinafter "RDHK", formerly known as Hong Kong Alliance for Rare Diseases; HKARD), established in December 2014, is the first patient group in Hong Kong comprising cross-rare disease patients and their families with the support of experts and academics in the field. Its objectives are to spearhead and improve related policies and services, promote public education on rare diseases, and strengthen the community's support for rare disease patients, in order to ensure equal respect and protection for them in terms of such fundamental rights as healthcare, social support, education, and daily needs.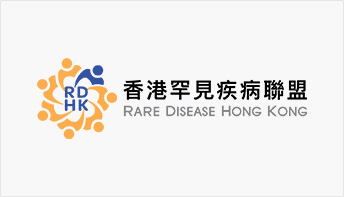 Our Missions
Our Mission:

To respect differences & ensure rights

What We Do:

Policy advocacy, public awareness & capacity building

Development Strategy:

To maintain & enhance networks and collaborative partnerships

Management Philosophy:

Optimal resource utilization & outcome-based approach

Management Principles:

Openness, transparency, integrity & accountability
Our Objectives
(1) Enhance understanding of rare diseases among patients, carers, and their families; promote self-help and mutual support and positive attitude towards leading a more fulfilling life.
(2) Promote public education on rare diseases, strengthen community awareness, understanding and support for patients, their families and related self-help organizations.
(3) Ensure rare disease patients and their families' needs and views are represented via policy advocacy and dialogues with Government authorities; leading to the formulation of proper support policies and services to address their needs in medical care, rehabilitation, education, welfare, and social participation.
(4) Support and assist in the rare disease-related research studies.
(5) Unite rare disease patients, families, self-help organizations, healthcare professionals and academia, media and other stakeholders, promote collaboration and exchange.
(6) Promote dialogues, consultation, and collaboration among related rare disease organizations in Hong Kong, Mainland China and overseas.